Shop for a New Jaguar E-PACE for Sale in Southampton, NY
Jaguar has done lots to expand its vehicle lineup in recent years, and the new Jaguar E-PACE is one of the most exciting additions in recent years. This luxury compact SUV for sale in Southampton, NY provides an agile drive sure to excite while having an easy-to-use feel that makes your trips more relaxing for all. Add on the style and ingenuity that Jaguar is famous for, and it's easy to see why the new Jaguar E-PACE attracts so many drivers. Check out our Jaguar E-PACE models for sale and more info on the new luxury compact SUV below!
Performance and Design
The exterior of the new Jaguar E-PACE has compact dimensions and a look promising fun while on the go. It has chrome and black accents in all the right places to give it a look sure to captivate in any setting. Inside, you won't notice the compact exterior as there is plenty of cabin space as well as exquisite material options for the seats, headliner, dash, inlays, and more! Plus, there's a lot of cargo space, but you can always make more by folding the back seats down.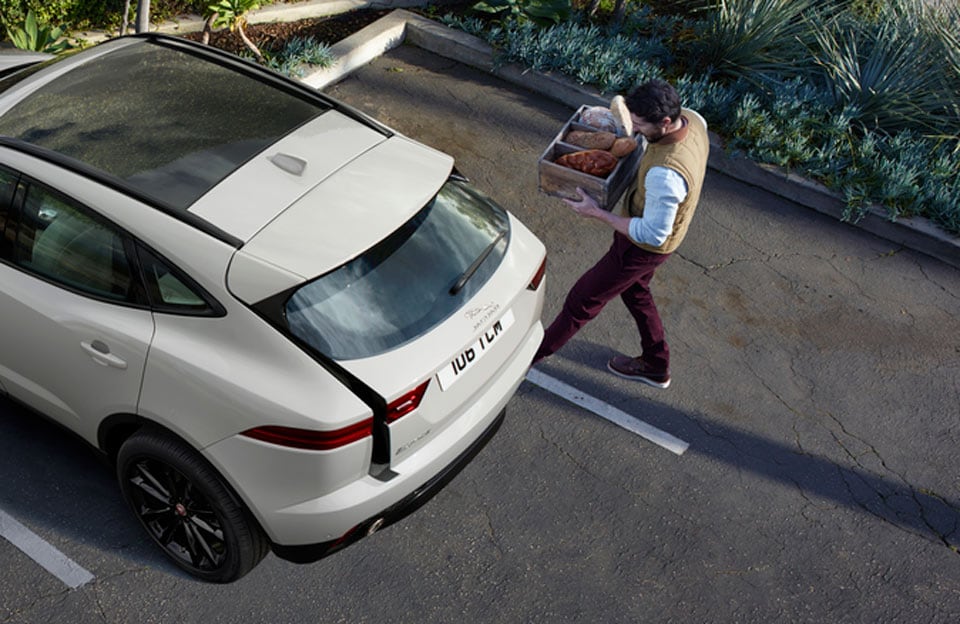 The lightweight Jaguar E-PACE handles exceptionally well, and it's ready for the cold winter months thanks to all-wheel drive and All-Surface Progress Control. It offers two engines, but both mix power, up to 294 horsepower, with efficiency so that you can enjoy your commute without having to stop at gas stations often. Comfortable rides, smooth handling, and effortless acceleration make the Jaguar E-PACE a model any driver can enjoy.
Features
What else does the new Jaguar E-PACE in Southampton provide drivers and passengers? Well, it has many brilliant tech systems to reduce how many hassles you run into while driving. These include many cutting-edge safety measures, like a Driver Condition Monitor and Lane Keep Assist, as well as a large touchscreen for the infotainment system. The new Jaguar E-PACE also has comfort features, like heated seats and a panoramic sunroof, and convenient aspects, like a head-up display and driver's seat memory system!
So, the new Jaguar E-PACE has lots to offer, and we have lots of Jaguar E-PACE offers in Southampton! Check out our inventory on this page, or swing by our Southampton, NY Jaguar dealership to see these luxury SUVs in person and talk with our team about them!