Visit Jaguar Southampton to Discover What The New Jaguar F-TYPE Has in Store For You
If you find yourself looking for a vehicle that embodies luxury, as well as the benefits of a sports car to get around Southampton, then you have some things to consider. As you know, there are a number of vehicle manufacturers that combine luxury with a sports car. The key to finding the best fit is finding the right balance of luxury and performance. With that in mind, you should give the new Jaguar F-TYPE a closer look. This sports car may be the game-changer that you've been searching for.
Performance
When buying a sports cars, power and performance are very important factors. You'll find that the new Jaguar F-TYPE addresses these things nicely.
You will have several engine options to power your F-TYPE. These range from a 296-horsepower turbocharged four-cylinder engine to two V6 engine possibilities one at 340 and the other at 380 horsepower.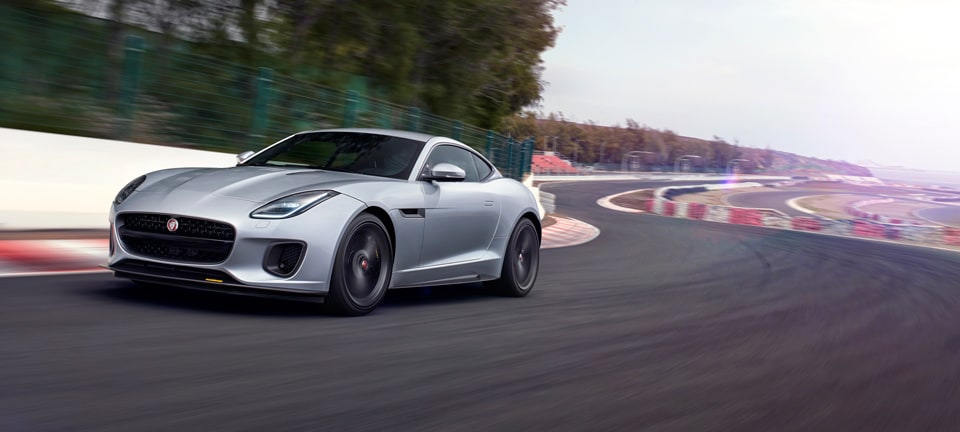 The last options come in the form of two 5.0L V8 engines. The less powerful of these two engines is the F-TYPE R that outputs 550 horsepower. The other V8 option is the F-TYPE SVR that outputs 575 horsepower. In terms of acceleration, you'll enjoy 0-60 in 5.1 and 4.8 seconds respectfully with the V6 engines. The V8 engines lower those times to 3.9 and 3.5 seconds.
You will also discover the sound of pure performance once behind the wheel of the Jaguar F-TYPE. This is due to the inclusion of the Active Sport Exhaust that comes standard on all versions of the F-TYPE. This system creates a deeper, more attention-getting sound by using bypass values that allow exhaust gases to exit in a more direct manner.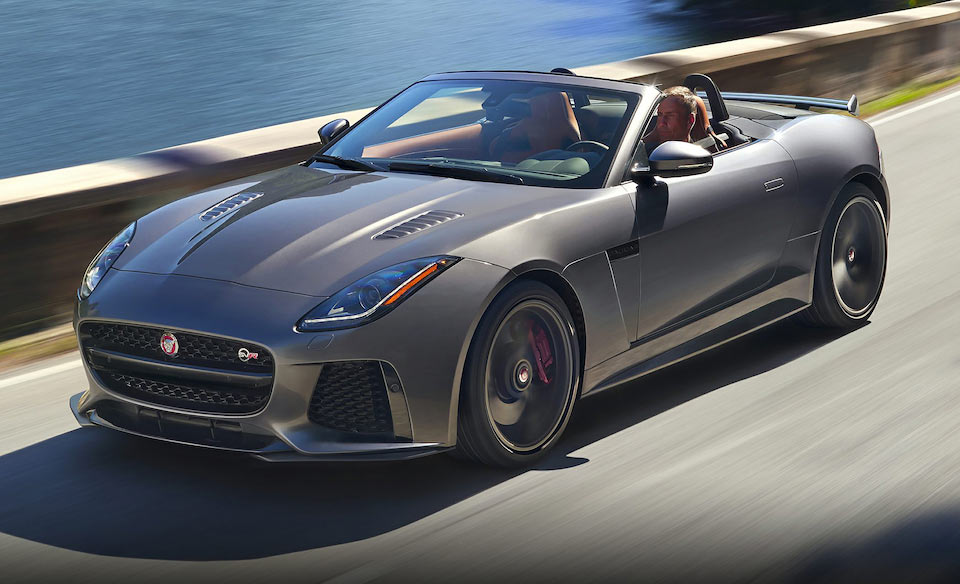 Design & Features
Another aspect of the Jaguar F-TYPE that is easy to appreciate is its design. Unique contours and body lines that flow present a luxury sports car made to turn heads. During the day, but especially at night, the F-TYPE headlights, that feature J blade Daytime Running Lights, deliver a powerful look for all to see. These lights also adapt to your speed to provide quality of light comparable to daylight. To personalize the look and feel of your Jaguar F-TYPE you also have three options of roof material to choose from. These include carbon fiber, aluminum, and a fixed panoramic roof that allows amazing views of the day and night sky.