The Jaguar I-PACE Lives up to the Hype
Environmentally conscious drivers everywhere are beginning to wake up to the benefits and possibilities provided by iconic vehicles like the Jaguar I-PACE. The I-PACE is a classy, good-looking, and feature-packed full-electric crossover vehicle. The Jaguar I-PACE electric vehicle provides drivers and passengers with a long list of desirable features. Whether drivers are looking for strong performance numbers, high-tech accouterments, or comprehensive safety tools, the Jaguar I-PACE fits the bill in each and every department.
Jaguar I-PACE Performance
While the Jaguar I-PACE is definitely built to luxurious standards, it is also a star in the performance department. Each and every Jaguar I-PACE comes fully equipped with two separate and powerful electric motors. Each motor is designed to operate either a front or a rear axle, thus maximizing power and handling. The two electric motors combine to provide Jaguar I-PACE drivers with over 400-hp plus equivalent amounts of torque. These and other features allow this popular SUV to reach 60 mph from a standing start in less than five seconds.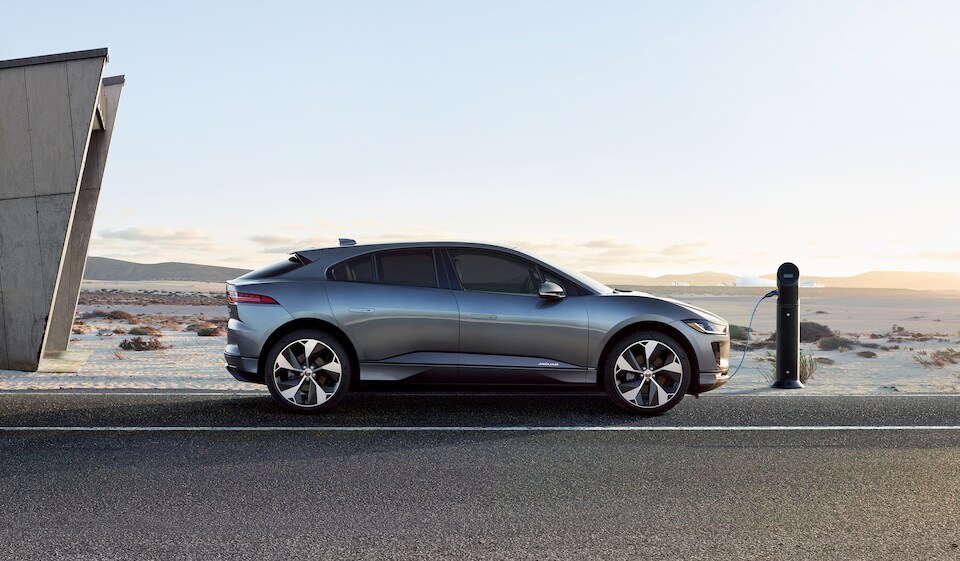 In addition to the raw power provided by the motors, the Jaguar I-PACE also fields many other performance-enhancing technological tools. An example of this is the Jaguar Drive transmission system that provides vehicle operators with instant power the moment they press their gas pedals. This transmission system boosts efficiency figures while increasing driver control and capability. A similar feature that works hand-in-hand with the instant transmission system is the Jaguar torque vectoring technology. This feature blends powerful computers and independent braking capability to provide the Jaguar I-PACE with enhanced handling capabilities that can come in handy during high-performance driving maneuvers.
Jaguar I-PACE Safety Features
The Jaguar I-PACE also fields many safety features that act to protect vehicle occupants. A good example of such a feature is the I-PACE Adaptive Service Response system. This technology uses a number of sensors to keep track of the condition of road surfaces. During poor weather driving or operation on damaged roads the Adaptive Service Response system automatically controls the brakes and the engine in order to promote greater levels of traction.
The Jaguar I-PACE also provides vehicle occupants with high-tech tools that keep them connected, comfortable, and safe. One such feature is the I-PACE Navigation Pro control system. This proprietary Jaguar technology provides drivers with visual information about traffic conditions, navigation, and even construction details about roads. Another high-tech feature that is unique to the Jaguar I-PACE is the Connect Pro service. This system provides high-tech goodies such as Wi-Fi hotspots and it offers vehicle occupants trip-related information such as famous landmarks, restaurants, and hotels.
Shop The New Jaguar I-PACE Electric SUV in Southampton
The all-new I-PACE is available now at Jaguar Southampton in Southampton, NY. Contact our sales team, or shop our inventory of new I-PACE SUVs below. And don't miss the rest of our extensive inventory of new Jaguar cars and SUVs for sale.